The D. R. Schaal Agency is a privately held entity under the jurisdiction of the United States Department of Agriculture.

The Agency is required to adhere to the stringent rules and regulations set forth by the Federal Grain Inspection Service (FGIS).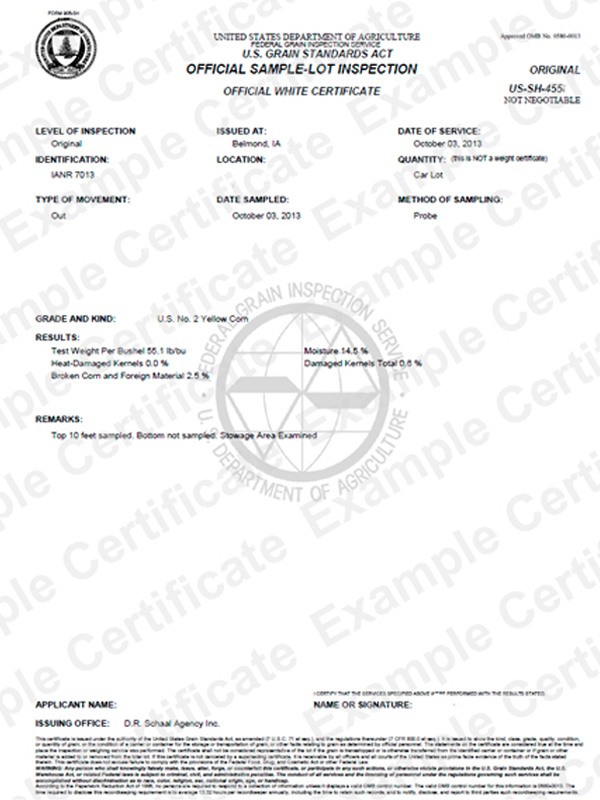 ---
It is adherence to these strict standards which provide national and international credibility to the documents issued by the Agency:
All personnel employed at the two locations are highly trained and licensed to perform their duties.
All equipment used in the grading laboratories is FGIS approved and 'check tested' biannually for recertification.
The Agency is monitored daily by the FGIS field offices through randomly selected file samples and also has a quality control coordinator at each office.