As the volume of export grain shipments increased on the eastern seabord, the FGIS decided to open both states for designation and requested applicants through the Federal Register. The D.R. Schaal Agency, Inc. was selected from several applicants and in June of 2008 an official office was opened in N. Bergen, New Jersey.
Containerized grain shipping was a new concept that was gaining popularity with export shippers. It provided many advantages over bulk freight shipments for both exporters and their customers. The supply of empty containers in the United States made freight rates appealing. Exporters could now ship a handful of containers to multiple locations at a standard rate without having to contract an entire bulk freight ship. Containers could also be easily offloaded and taken to inland destinations thus expanding the export grain market area.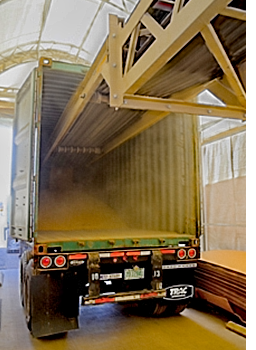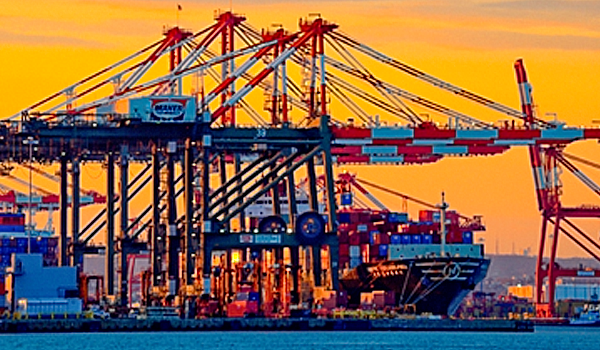 The inspection of grain in containers was a new venture for D. R. Schaal Agency which posed great challenges for a firm rooted in Midwest production agriculture. The high loading volumes of an Iowa terminal elevator did not compare to container trans-loader throughput on the east coast. The data management requirements of a container shipment were more extensive than for a unit train. New computer software packages were created to manage and track data for the benefit of both the Agency and the customer. Software innovation is now a core concept.
Port of Newark-Elizabeth Expansion Plan:
Port Newark Container Terminal (PNCT) located in Port Newark, New Jersey occupies 259 acres, handling over 600,000 containers annually.
Expected to double the number of containers moving through the Port Newark Container Terminal.
Development of 80 additional acres, berth deepening and upgraded captial equipment.
Increasing the height of the Bayonne Bridge's roadway to 215 feet to allow bigger ships to reach the port.
The D. R. Schaal Agency, Inc. is currently providing the following services to New Jersey and New York:
Grading of grains for which the USDA has established standards
Container stowage examinations
Phytosanitary inspections
Issuance of FGIS form 921-2 "Inspection Report-Insects in Grain"
FGIS Official Grain Weights
Weighing services under "The Agricultural Marketing Act"
Sampling of grain products