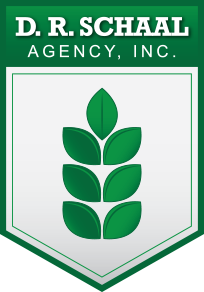 For over 70 years, D.R. Schaal Agency has served as the official service provider for north central Iowa and south Central Minnesota. As the designated official agency, D.R. Schaal provides services under the United States Grain Standards Act and the Agricultural Marketing Act to customers located in this geographic area.
As technology and industry continued to increase the production capacity in the grain industry, our Iowa office has also been instrumental in the modernization of data collection in the inspection industry. With the investments in technology and qualified inspectors, the agency is able to provide real time official grade results to elevators as carriers are loaded.
From our Belmond, Iowa location, D.R. Schaal agency provides support to both export operations on the East Coast. With a well-qualified, licensed staff, the Iowa branch is able to provide responsive grain inspection services with minimal lead time.
---
Branch Manager & Agency President:
Lewis D. Schaal
Direct: 1-515-571-0670
Branch Location/ Corporate Office:
219 River Ave N
Belmond, IA 50421
641-444-3122
---
The D.R. Schaal Agency provides the following services in North Central Iowa and South Central Minnesota:
Official Inspection of Standardized Grains
Stowage Examinations
Weighing Services
Phytosanitary Inspections
Sampling of grain and grain products
Protein and Oil Analysis of grain
Witness of Fumigation